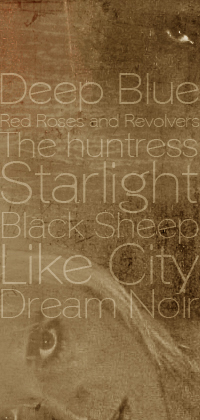 Silverstreaks is an Indie-electronica band from North-East London, its founders and main members Robert Ellison and Barbara Donner.
Silverstreaks' sound is generally very bass-heavy, quite moody, sometimes ventures out of the 4/4 dimensions and always features Barbara's soft and dreamy vocals. Surreal key changes are often layered with experimental sounds and synths, which adds a sense of otherworldliness and a fairytale-like ambience to their music.
Their style is a unique fusion of trip hop, electro-pop, dark wave and electro/indie rock and has often been compared to bands such as Blonde Redhead, Portishead, Lamb, Beth Gibbons, Massive Attack, Bjork, the Sneaker Pimps, early Eurythmics and the Cranberries.
Gig schedule
Silverstreaks are currently working on new material and therefore haven't got any gigs lined up. We'll update you as soon as the schedule changes. Watch this space.